Reasons to Live in Terrebonne
Terrebonne is a beautiful suburb located on the North Shore of Quebec, Canada. The city is filled with numerous parks, playgrounds, and family friendly areas. Located just 30 minutes away from the city of Montreal, Terrebonne has become a very desirable area attracting a plethora of new residents.
This city is divided into three sections: Terrebonne, Lachenaie, and La Plaine. Previously independent cities, these regions came together to become Terrebonne on August 22, 2001. With more than 119,135 residents, Terrebonne is the fourth-largest suburb of Montreal.
The city offers a unique blend of natural beauty, cultural richness, and a high quality of life. Living in Terrebonne, Quebec boasts many compelling reasons to consider making it your home.
Proximity to Montreal:
Terrebonne is located just north of Montreal, providing residents with easy access to the cultural and economic opportunities of a major city while enjoying a more suburban or rural lifestyle.
Scenic Beauty: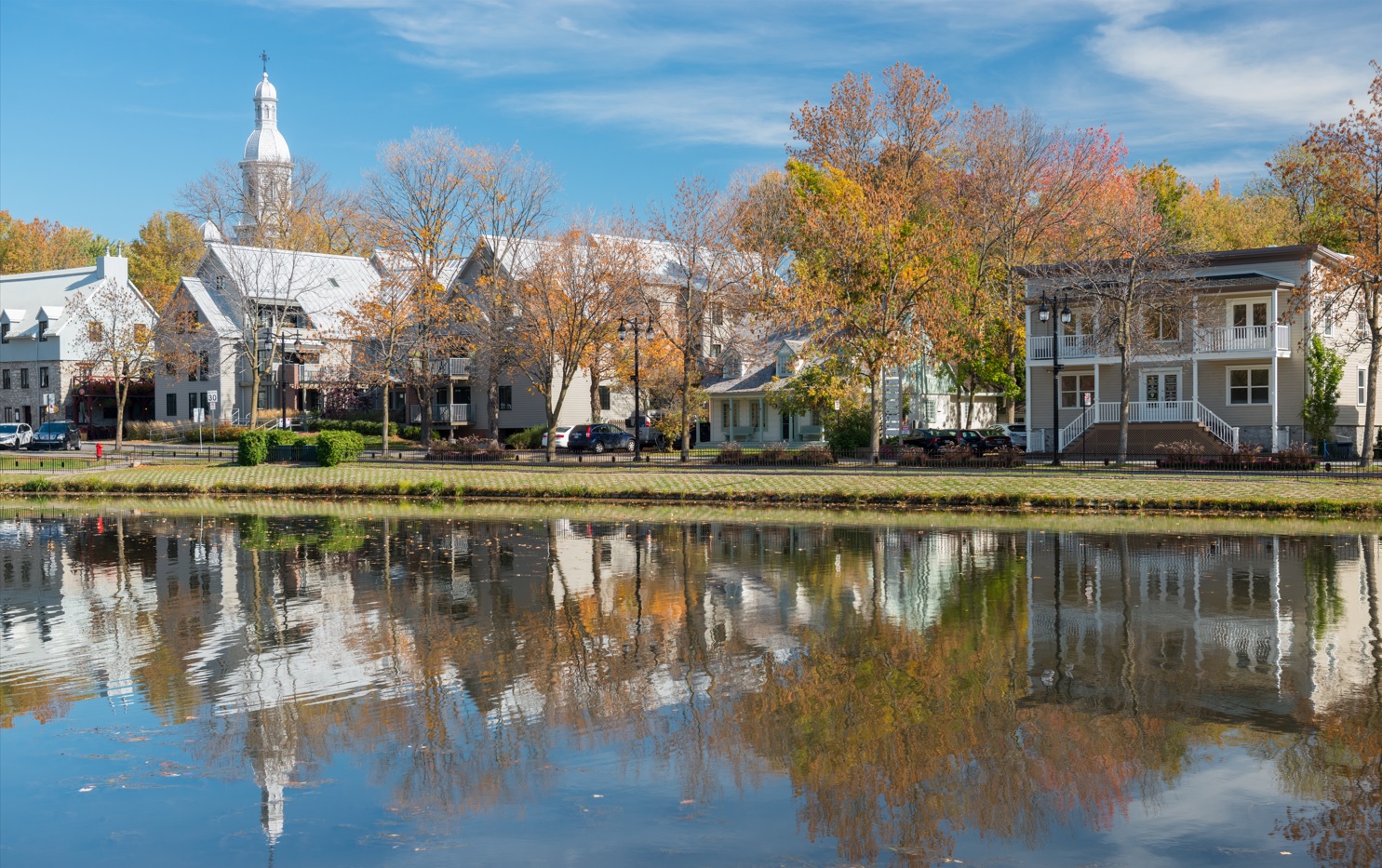 Terrebonne is situated along the Rivière-des-Mille-Îles and boasts picturesque landscapes with rivers, lakes, and parks. The area's natural beauty provides a serene backdrop for residents.
Safety:
Terrebonne is known for its low crime rate and safe neighborhoods, making it an ideal place to raise a family or enjoy a peaceful retirement.
Cultural Diversity:
Terrebonne is a diverse and multicultural community, welcoming people from various backgrounds. This diversity enriches the local culture and fosters a sense of inclusivity.
Transportation:
The city has well-developed transportation networks, making it easy to commute within Terrebonne and to neighboring cities for work or leisure.
Terrebonne, Quebec, is served by several public transportation options primarily provided by the Réseau de transport métropolitain (RTM), which has since been rebranded as exo.
The exo bus service connects Terrebonne to various areas in Terrebonne and neighboring municipalities. You can check the routes, schedules, and fares on the exo website.
Education:
Terrebonne offers a range of educational options, including public and private schools, as well as post-secondary institutions in nearby cities. The Collège Saint-Sacrement, École De L'Espace-Couleurs, and École Des Pionniers are just a few of the outstanding schools in Terrebonne.
Economic Opportunities:
The city's proximity to Montreal means residents have access to a wide range of job opportunities in various industries while benefiting from a lower cost of living compared to living in the city itself.
Culinary Delights:
Quebec is renowned for its culinary culture, and Terrebonne is no exception. Residents can enjoy a variety of local restaurants, cafes, and markets offering delicious Quebecois cuisine.
Downtown Terrebonne, often referred to as "Vieux-Terrebonne" or Old Terrebonne, is the historic heart of the city and a charming area filled with terraces and amazing restaurants for you and your family to enjoy. Discover the best restaurants of old Terrebonne!
Diverse Housing Options:
Terrebonne offers a variety of housing options, from historic homes in the old town to modern developments. Whether you prefer a quaint historical property or a contemporary suburban home, there are choices to suit various tastes and budgets.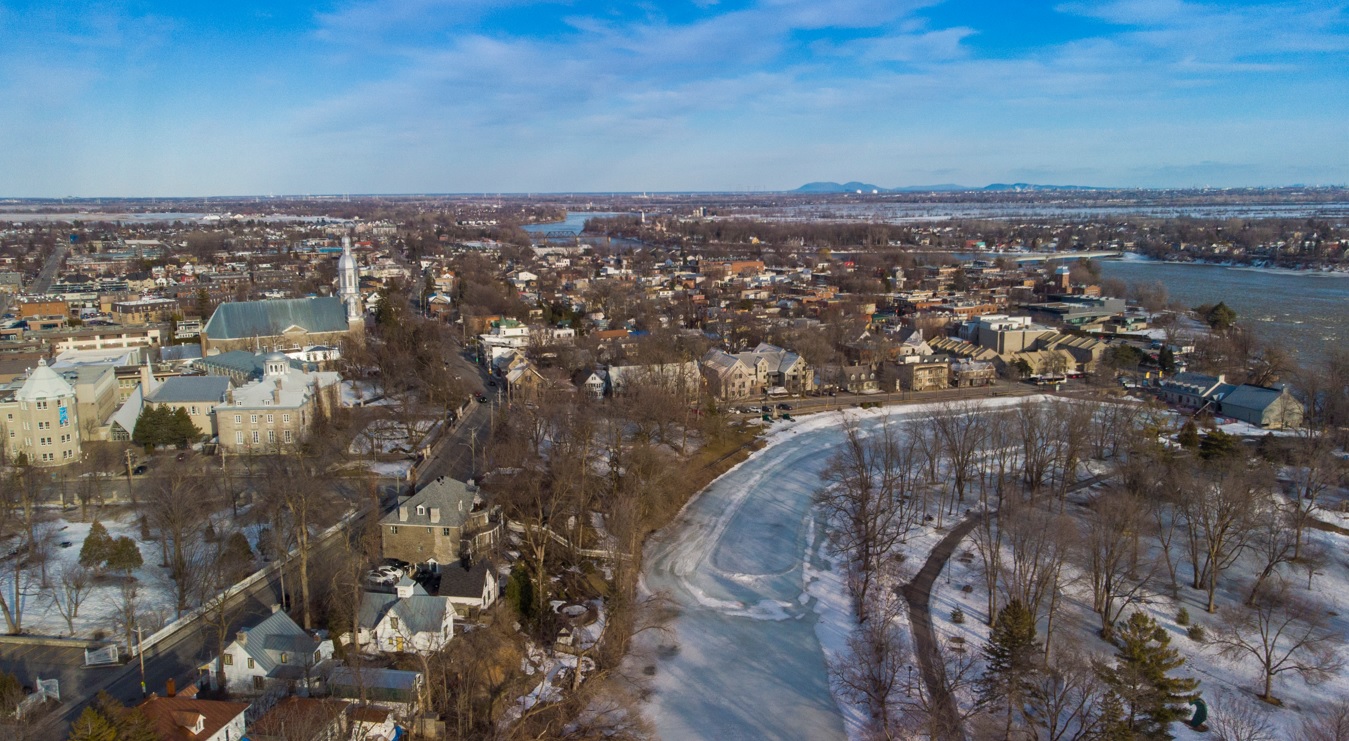 Family-Friendly:
Terrebonne is known for being family-friendly, with excellent schools, parks, and recreational facilities. Families can enjoy a high quality of life with access to quality education and amenities.
Outdoor Activities:
The region offers numerous opportunities for outdoor enthusiasts, including hiking, biking, fishing, and water sports on the nearby rivers and lakes. The vast parks and green spaces make it easy to enjoy nature.
Take a leisurely stroll along the Parc de la Rivière, go cycling and explore the city on two wheels. Many parks in Terrebonne have picnic areas, making it a great place to enjoy a meal outdoors with friends and family.
Explore the beautiful botanical gardens in the area, such as the Jardin de la Seigneurie in Terrebonne, which showcases a variety of plants and flowers.
Conclusion
In summary, Terrebonne, Quebec, offers a harmonious blend of natural beauty, cultural richness, and a high quality of life. Whether you're a nature lover, history enthusiast, or seeking a safe and family-friendly community, Terrebonne has much to offer, making it an attractive place to call home.
Contact your Terrebonne real estate broker today to view all of the listings available.
Back to Blog